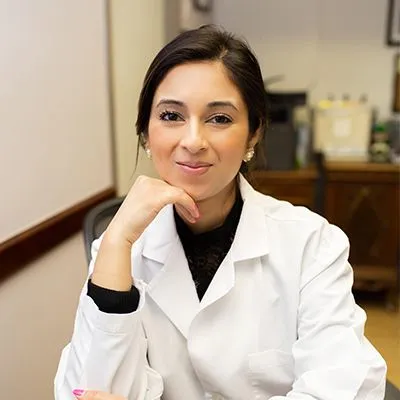 Ajmera Dentistry
Hemali M Ajmera, DDS
Dentist located in Queens, Woodside, NY
Curious about what Ajmera Dentistry has to offer? A consultation with Hemali Ajmera, DDS, can help you achieve all your smile dreams. The accomplished dental group at Ajmera Dentistry offers consultations to get you started on your oral health care journey in Woodside, Queens, New York. To set up a consultation, give the office a call or schedule an appointment online.
Consultation Q & A
What is a consultation?
A consultation is an initial meeting with Dr. Ajmera to discuss your dental goals and learn about your options. You can have a consultation to learn more about a specific procedure you've been considering or a general consultation to ask questions and establish goals with Dr. Ajmera.
How does a consultation work?
During a consultation, Dr. Ajmera reviews your health history and concerns and also uses the time to set expectations and give cost estimates or referrals to specialists if you're in pain or have a dental procedure in mind. Typically, a consultation takes approximately 30 minutes, but that can depend on the specifics of your situation.
Each consultation is personalized for you. Dr. Ajmera is more than happy to answer any questions you have or address any concerns. It's also a chance for you to get to know Dr. Ajmera and her team of dental professionals before choosing to get your dental work done there.
Should I get a consultation?
If you're experiencing any type of dental pain or if you aren't satisfied with your smile, you should consider scheduling a consultation with Dr. Ajmera. A consultation is the best way to find out what your options are or to figure out how to address tooth or gum pain. With a consultation, there's no commitment — it's just a way to better understand your dental situation and look toward solutions.
What happens after a consultation?
In some cases, depending on how your consultation goes, Dr. Ajmera may recommend X-rays or alginate impressions to further determine what dental work would be appropriate for you. These services aren't included as part of a consultation and come at an additional cost. Any additional treatments you undergo also come at an extra cost.
Then, using all of the information gathered, Dr. Ajmera discusses what types of dental procedures would be best for you and your smile. She helps you weigh considerations such as budget, the invasiveness of procedures, and your goals.
Dr. Ajmera and her team look forward to helping you start your journey towards a perfect smile. If you'd like to schedule a consultation at Ajmera Dentistry, call the office or use the online booking tool today.