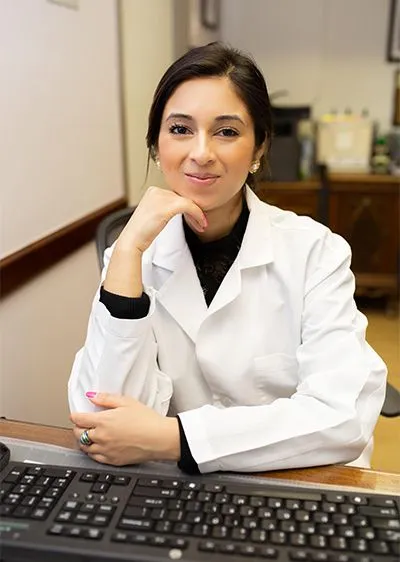 About Dr. Ajmera
Hemali Ajmera, DDS, is a highly skilled general and cosmetic dentist serving patients from all over the Tri-State Area at Ajmera Dentistry, her practice in Woodside, Queens, New York.
In 2008, she graduated with a Doctor of Dental Surgery (DDS) from New York University's College of Dentistry. Now, as a practicing professional, Dr. Ajmera specializes in addressing the oral health needs and aesthetic concerns of her patients. She relishes the opportunity to provide her patients with brighter, straighter, more attractive smiles.
At her practice, Dr. Ajmera offers a host of services, including restorations like crowns and bridges, as well as teeth whitenings and discreet orthodontic options like Invisalign®. She also places an emphasis on preventive dentistry, arming her patients with the knowledge of proper oral hygiene methods and providing professional deep cleanings.
Outside of the office, Dr. Ajmera makes it a point to discuss the importance of oral health in her community and beyond. As a spokesperson for the Queens County Dental Society and New York State Dental Association, she has made appearances on NY1, Fox News, and Dr. Oz for that very reason and to promote the American Dental Association.
When she's not practicing dentistry, Dr. Ajmera is an avid runner, having competed in cross country during her school days.